As COVID-related restrictions ease around the country, law enforcement officials anticipate a truck inspection rebound in 2021 from last year's sharp decline.
The highly contagious disease brought about nationwide restrictions following the onset of the pandemic last March, including at commercial vehicle enforcement agencies, which led to a big drop in inspections throughout the U.S. when combined with other factors at the state level.
According to the Federal Motor Carrier Safety Administration's (FMCSA) Motor Carrier Management Information System, roadside truck inspections dropped 23% from 3.5 million in 2019 to 2.7 million in 2020.
Since then, COVID vaccinations have rolled out in growing numbers and states have continued to relax coronavirus rules which, according to FMCSA, may eventually lead to a return to higher pre-COVID inspection numbers.
"We do expect the number of inspections in 2021 to outpace 2020, although it is too early to tell due to the uncertainty of the COVID-19 national health emergency," FMCSA's public affairs representative Duane DeBruyne said in a statement to CCJ.
The number of daily coronavirus cases has been trending steadily downward in the past two months, according to the Centers for Disease Control, and the number of administered vaccine doses has topped 100 million.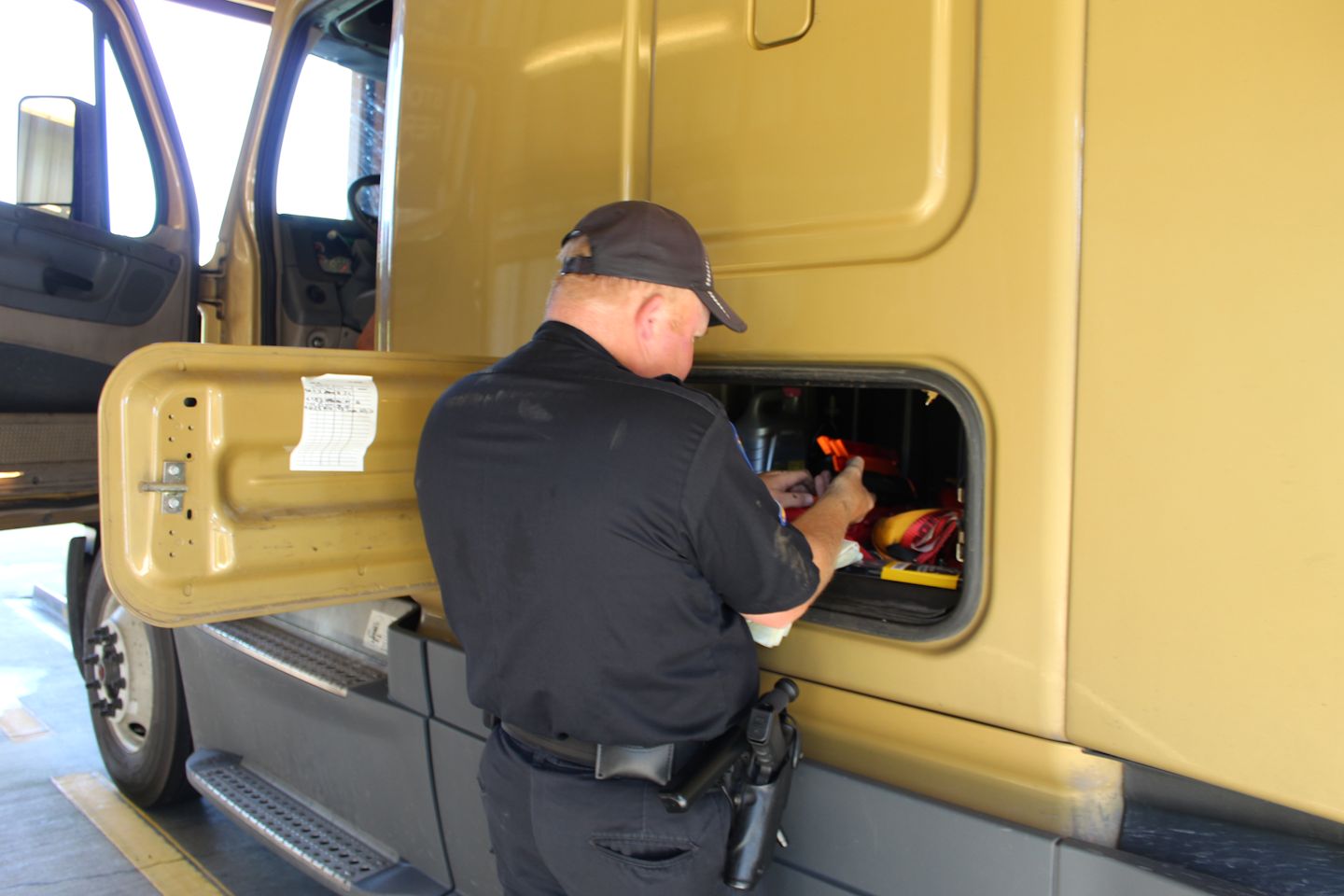 During the first year of COVID-19 in 2020, roadside truck inspections in the U.S. dropped 23% from 3.5 million in 2019 to 2.7 million. Experts say look for a rebound this year as COVID vaccinations continue to roll out, cases continue to drop and COVID restrictions ease.
In the meantime, recent 2021 roadside inspection data released by FMCSA through its Motor Carrier Management Information System is not showing a return to pre-pandemic inspection levels.
This past January, FMCSA reports that there were 213,273 roadside federal and state inspections, a 27% decline from the 290,270 inspections performed in January of last year — two months before the pandemic began spreading in the U.S.
Numbers for last month show an even steeper drop, with 155,353 total inspections versus 269,862 pre-COVID inspections for February 2020, a 42% decrease.
However, by the end of this year, Kerri Wirachowsky, director of the Roadside Inspection Program at the Commercial Vehicle Safety Alliance, anticipates that inspections will be higher in the U.S., Canada and Mexico.
"There were some jurisdictions that were reduced in inspection numbers last year but for the most part, from what I can tell, most of the states and provinces are back to some normalcy with the inspections again," she said, "so I expect you will see elevated numbers from last year."
Dave Osiecki, president and CEO at Scopelitis Transportation Consulting, said increased vaccinations and relaxed restrictions are playing into an anticipated rise in inspections for 2021 despite low numbers for this past January and February.
"I am still optimistic that the inspector and inspection numbers will increase throughout FY 2021, and there's a good chance they will end up at 3 million or more inspections," he said. 'Keep in mind that inspection numbers are usually lower during the winter months, and the summer months—with good weather—usually bring ramped up numbers. With this, the vaccine rollout, and the desire of Americans to return to normal, I think they will rebound."
Major inspections events for 2021 include CVSA's International Roadcheck, set for May 4-6 with an emphasis on lighting and service, and CVSA's Brake Safety Week scheduled for Aug. 22-28.
Texas muscling up
In Texas, where roughly 12% of all inspections in the U.S. were performed last year, truck inspectors are gearing up for more inspections in 2021 following last year's decline. Inspections in the state fell by 31% — 8% more than the national average.
"In 2021, with things being more relaxed around COVID guidelines, I think we're going to be just fine," said Sgt. Fred Ogden, a supervisor with Texas' Commercial Vehicle Enforcement. "I think we're going to see a number of inspections increase this year compared to last year."
Ogden, who works in central Texas along I-35, said scales there at Divine and Kingsbury were shut down "for a couple of months" last year, not long after the pandemic was announced in March. Texas got "back to business as usual by the end of May."
Business is now getting a big boost at the Divine scale where Ogden works. Additional positions have opened, which will increase the number of troopers from 8 to 15 and double the amount of inspectors from 5 to 10.
Ogden said more Texas Highway Patrol troopers and CVE officers are joining the ranks to inspect trucks.
"I think you're going to see quite an increase in personnel on the roadways and in these scale houses this year compared to last," he said.
Despite restrictions, California's dip muted
While the Golden State has generated plenty of headlines for having some of the toughest COVID restrictions in the nation, truck inspections there dropped only 14% in 2020 compared to the national average decline of 23%.
The reason? While businesses, churches and schools across California were either heavily restricted or closed in 2020, work at the scales continued where nearly 20% of inspections in the U.S. took place last year.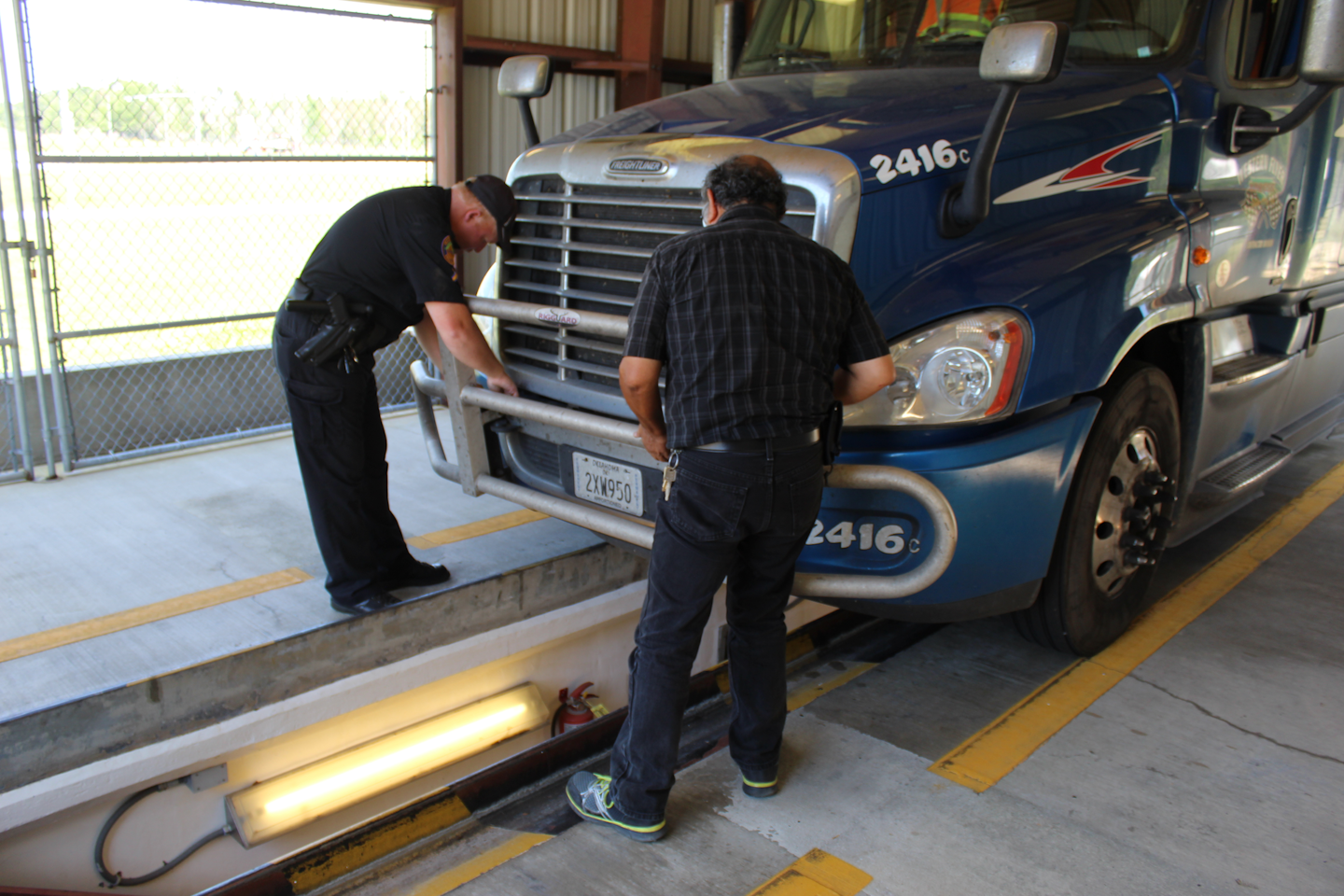 Inspections in Florida dropped 16% last year owed to Covid regulations. A return to pre-Covid levels in 2021 would mean an additional 18,000 or so inspections over last year."All of our inspection facilities have been open and they remain open, however some of the front lobbies may be closed because of the pandemic," said California Highway Patrol Sgt. Robert Daniels who works in CHP's Commercial Vehicle Section.
While Daniels attributes a drop in inspections in 2020 "as a result of the coronavirus" he added that "overall the numbers have been pretty steady as far as inspections that have been done if you average it over the last several years."
The outlook ahead for 2021, however, remains somewhat uncertain.
"We anticipate some increase, but It's too early to tell if the inspection numbers will increase," Daniels explained. "While the ability to inspect is less impacted by issues encountered during 2020, we anticipate staffing levels will still be affected due to training restrictions encountered during the year."
Rough last two years for Georgia
The Peach State saw an 8% drop in inspections last year from the prior year, which is 19% better than the overall average drop in inspections that occurred throughout the U.S. However, roadside inspections have been dropping in Georgia for the past two years. COVID and security responses to civil unrest brought about a drop last year, and officer responses to natural disasters in 2019, including Category 5 Hurricane Michael, plus a crippling cyberattack left the carrier compliance division with a 11.5% decline in inspections.
According to Major Jeremy Vickery, commanding officer of Georgia's Motor Carrier Compliance Division, inspections dropped due to COVID regulations and ongoing requests at the state level to divert inspection officers along with Georgia State Troopers to respond to protests.
"Several federal exemptions were issued that relieved motor carriers of certain regulations. We allowed constant movement of commercial vehicle traffic unless an egregious traffic violation was observed that put the motoring public in danger," Vickery explained.
"Also, beginning in May, Atlanta was a prime location for protests and civil unrest. Many of our troopers and officers have been assisting with ensuring the safety of our citizens during these events and some of our officers are still being utilized at our state Capitol."
Vickery does not anticipate a rise in inspections this year.
"We have lost a few inspectors and we are currently hiring to replace those officers and I plan to start our next DPS Motor Carrier Officer School this June," he said.