Ontario Provincial Police say officers with its Frontenac detachment are looking to talk to the owner of a white Chevrolet pickup truck after a dog is believed to have been abandoned to spend two weeks out in the cold.
The dog, a female who may have previously had puppies, was found by a local resident who "generously" took the animal in and arranged a checkup from a veterinarian, the East Region OPP said.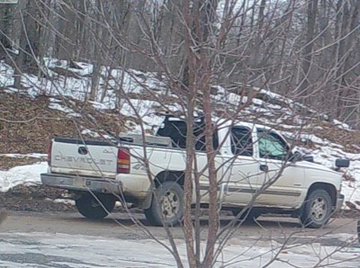 Officers believe the dog was abandoned at about 9 a.m. on Feb. 16 on Hill Road in Godfrey in Central Frontenac, north of Kingston.
The pickup was seen in the area at the time.